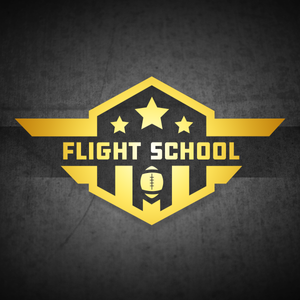 Supporting Montreal Communities
FLIGHT SCHOOL is more than just a sports team, it's an inspirational "Big brother / sister" program that uses football as a platform to provide the  youth in the community  with opportunities beyond their reach. Flight School Football founded by Jamil Springer in 2017 with the assistance of the core FS staff. Their mission was to make a positive impact on their community. They work with many intercity youth by supplying  them with necessities such as school supplies, clothing, missing equipment all while  being a source of life coaching and mentorship.

In 2023 our mission remains the same. We have grown in numbers and have created amazing connections to help us continue to be a safe space for the youth to be accepted and grow  to their truest potential! Operating a Flag Football league through two seasons winter/spring as well as workshops and developmental camps!
"When kids reach the ages of 10 and 11 they start being exposed to temptations and different challenges, they need some emotional support. Through flag football, FLIGHT SCHOOL fosters confidence, determination and hard work, all invaluable life skills to be future leaders of tomorrow."